Petite Maison Skincare
Regular price
$0 USD
Sale price
$16 USD
Unit price
per
Sale
Sold out
Petite Maison 5 in 1 Facial Cleansing Mask is a facial cleansing product that gently cleanses your face of impurities. It helps to open clogged pores. It cleans the skin deeply and supports its lightening. It contains grapefruit seed oil. Grapefruit seed oil, which has exfoliating properties, purifies the skin of dead cells. It moisturizes deeply and helps to provide the moisture balance that the skin needs. It also supports the recovery of skin elasticity. Grapefruit seed oil with exfoliating effect helps to give the skin a smooth touch.

Another feature that distinguishes Petite Maison 5 in 1 Facial Cleansing Mask from other facial cleansers is that it contains salicylic acid. It helps prevent the formation of blackheads on the skin. It reduces the appearance of pores by removing dirt and oil. It prevents possible skin problems. It supports the regeneration of the skin by purifying it from dead cells. If used regularly, it helps to reduce skin blemishes. In addition to cleansing, it also cares for the skin. It helps prevent symptoms such as wrinkles. The white clay in Petite Maison 5 in 1 Facial Cleansing Mask is a good supporter in reducing the rough appearance of the skin. It nourishes the skin, makes it look bright, and effectively tightens it.
How to Use

Petite Maison 5 in 1 Facial Cleansing Mask is gently applied to the face and neck area as a cleanser in daily care. It should not be used around the eyes. As peeling, it is applied to the wet face with circular movements. Rinse abundantly with lukewarm water. In use as a mask; Gently applied to the face. Wait 3-5 minutes. When it dries on the skin, rinse with plenty of water.
Ingredients

Aqua (Water), Kaolin, Cetyl Alcohol, Calcium Carbonate, Glyceryl Stearate, Stearic Acid, Decyl Glucoside, Sodium Lauryl Sulfate, Titanium Dioxide, Propylene Glycol, Glycerin, Isopropyl Myristate, Peg-7 Glyceryl Cocoate, Phenoxyethanol, Parfum (Fragrance), Carbomer, Sodium Hydroxide, Zinc PCA, Citrus Paradisi (Grapefruit) Seed Oil, Ethylhexylglycerin, Salicylic Acid, Sodium Polyacrylate, Menthol, Citric Acid.
Share
View full details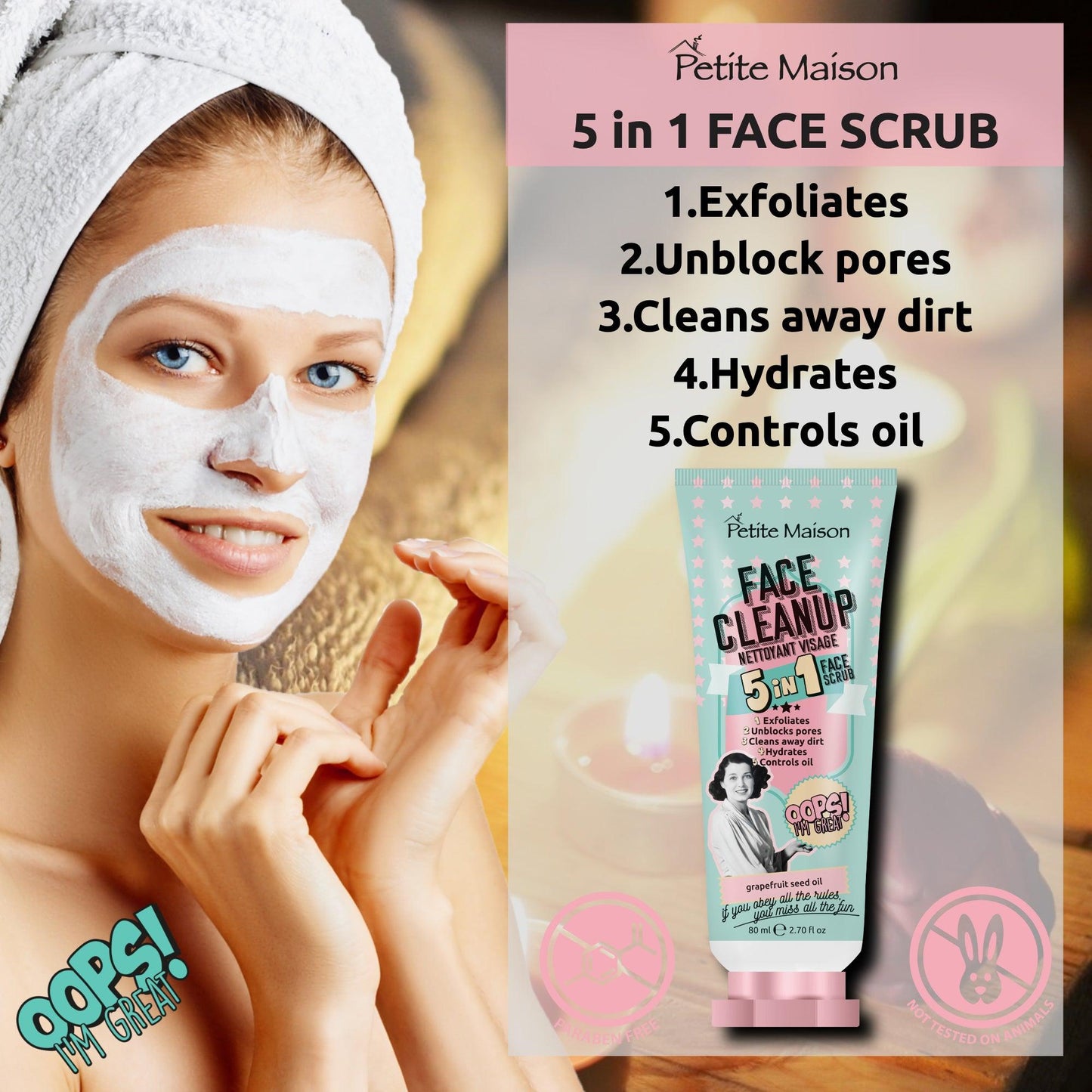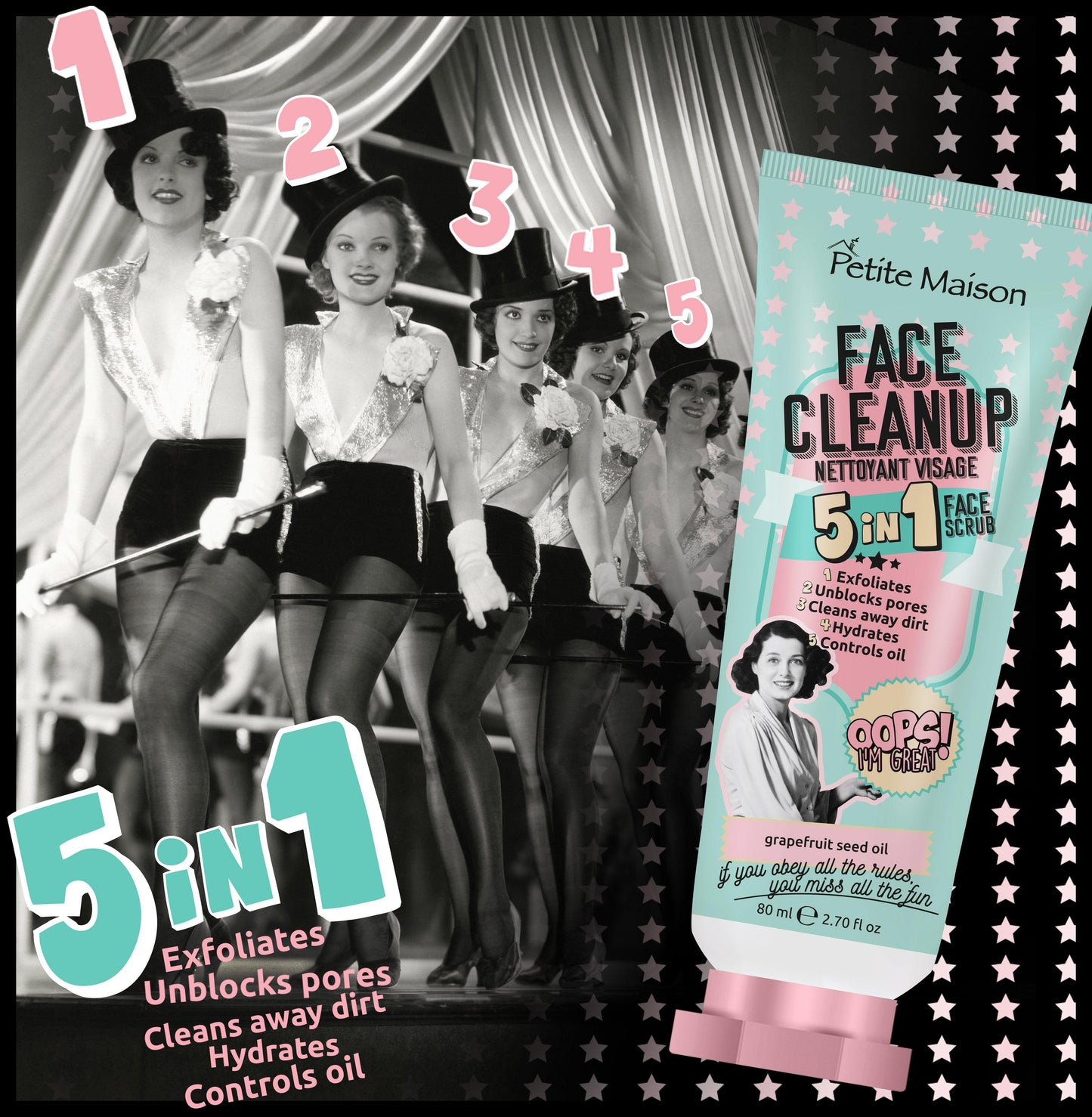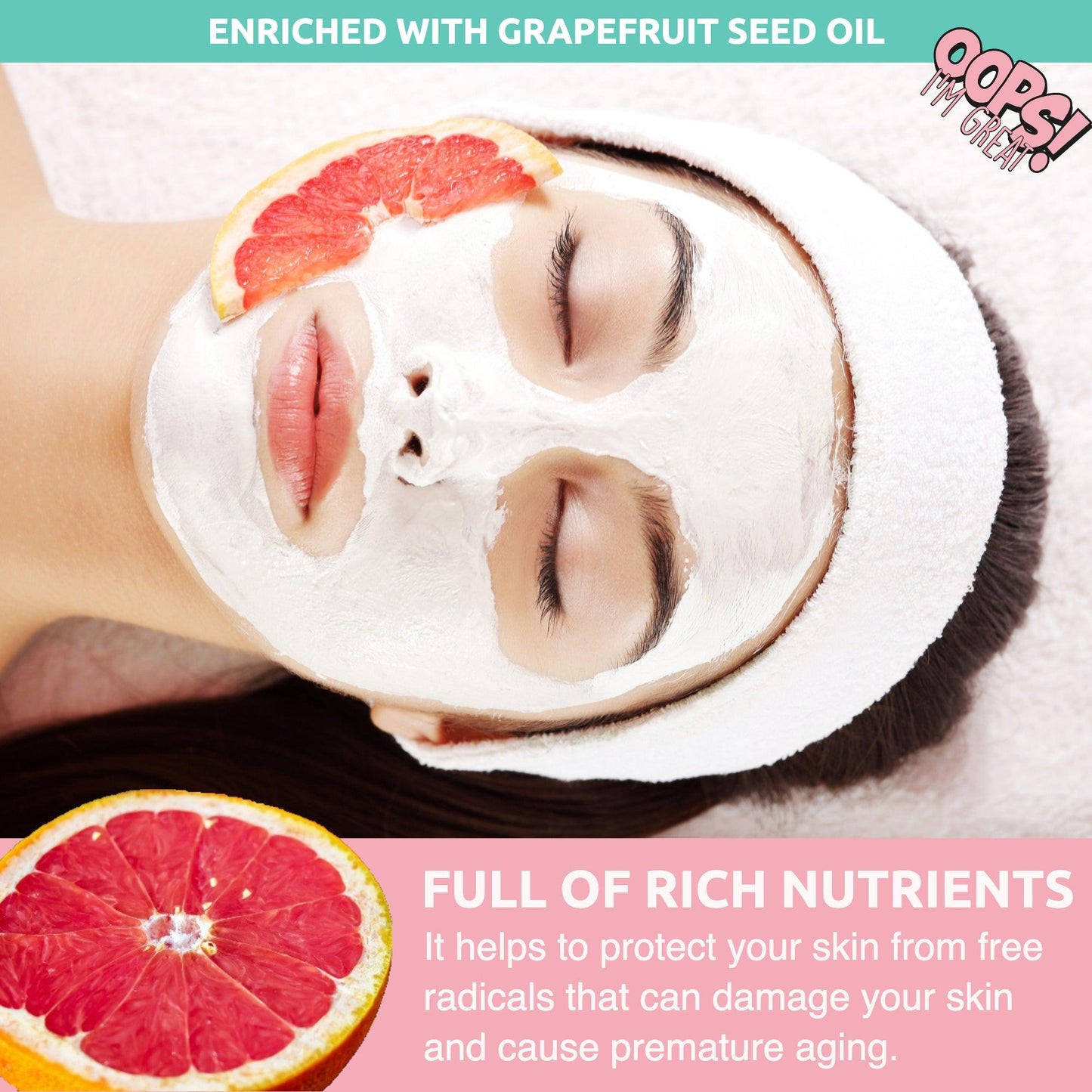 Amazing products
I have every product and my skin always looks and feels super clean….and don't even get me started on the glow these products give me. Definitely recommend!!!
love it!
The smell of all these products is amazing first off! And this scrub is the bees knees! I have combination skin so I deal with the monthly break out and oily skin and flip flop right over to overly dry and flaky...since started using this my face is soft and smooth and as soon as i feel a break out come on i wash with this and the redness and irritation goes away over night. I'm super glad i found this brand :)
Wish I ordered this sooner. Love this exfoliator! I use it three times a week. Anyway the product it's self is great it leaves my face feeling clean fresh and soft! Any other scrub I've tried with the beads or whatever doesn't do anything. This stuff is amazing just like advertised!!!!! I feel like I just got microdermabrasion. I will be using this from now on as my exfoliator.
Very gentle exfoliating, yet truly deep-cleans the pores. I have eczema, so finding a product that gets my skin clean without irritation. My skin feels healthy and looks healthy, not just clear. I use it once a day in the shower. I'm definitely coming back to reorder more of this stuff, it's been a miracle for my skin!
Face Scrub
I've tried a million scrubs in my time WELL I FINALLY FOUND THE PERFECT scrub! The first thing you notice is the refreshing smell and I love how it left my skin glowing and REALLY clean feeling WITHOUT FEELING DRIED OUT. This cleared up my acne and leaves my face soft and smooth. My husband even commented on how much he loved it as well.